18th Annual Roasted Chile Festival
LIVE MUSIC • FAMILY FUN • FRESHLY ROASTED CHILE • CHILE SPECIALTIES
Locals don't have to cross state lines to satiate their chile cravings this fall. Heirloom Farmers Markets' 18th Annual Roasted Chile Festival is the perfect opportunity to celebrate, eat, and take home some of the best chiles in the country – grown and roasted right here in southern Arizona! With live music, family-friendly activities, and the smell of freshly roasted chiles in the air, everyone can partake in chile season this year. Heirloom Farmers Markets is dedicating five events to celebrate this seasonal specialty at the 18th Annual Chile Festival from September 18 – 22, including two Grande Chile Festivals on Saturday, September 21 at Rincon Valley Farmers & Artisans Market and Sunday, September 22 at Rillito Park Farmers Market. 
With a special focus on locally grown and roasted chiles, this year's Grande Chile Festivals are sure to prove that Arizona holds its own when it comes to serving up the flavorful chiles that everyone craves. "A lot of farmers grow New Mexico chile varieties just because people are already familiar with them, but Arizona chiles have a lot more clout," says Aaron Cardona of Arevalos Farm, who will be selling Arizona and New Mexico chile varieties from his Cochise County neighbors Ochoa Farm and world-renowned Curry Farms. Local and Hatch chiles will be roasted on-site by Kris Young of Red's Roasters, who will be selling these fragrant delights by the bag.


Featured Festival Days
Rincon Valley
The Grande Chile Festival on September 21 from 9am – 3pm will be held at the Rincon Valley Farmers and Artisans Market in Vail, which has been serving freshly roasted chiles since 2001. A true celebration of all things chile, the Festival will be abundant with different varieties of roasted chiles and chile-infused specialties from some of the best farmers and food purveyors in town. To add to the fun, the Festival will feature an all-day live music lineup of local talent like Cadillac Mountain, Southbound Pilot, Roman Barten-Sherman, Rudy Cortes, and Damon McLaughlin; a Family Fun Hub featuring a petting zoo and pony rides; and beer and margarita garden to cool the fiery flame. The free veggie valet is the perfect place for shoppers to keep their local veggies fresh as they explore antique row, learn how to cook with chiles at the Taste of the Market booth, and enjoy family-friendly activities provided by Saguaro Park East, the Vail Preservation Society, and the Vail Chamber of Commerce.
Rillito Park
On Sunday, September 22 from 8am – 12pm, locals should head to the Rillito Park Farmers Market for the last day of the 18th Annual Chile Festival. With live music, chile cooking demos at the Taste of the Market booth, and tastings from 2019's Iron Chef Tucson Wendy Gauthier, it's the perfect way to conclude four full days of chile celebrations. Those who aren't quite ready for the celebration to end can bring home bags of fresh and roasted chiles to enjoy for months to come! Thanks to farms like Arevalos Farm, Robbs Family Farm, Cochise Family Farms, SouthWinds Farm, Wild Child Gardens, Larry's Veggies, and Red's Roasters there will be no shortage of chiles available. Whether you want to spend one, two, three, or four days celebrating at the 18th Annual Chile Festival, you can get your chile fix at Heirloom Farmers Markets this September. 
Festival SCHEDULE
---
Sponsors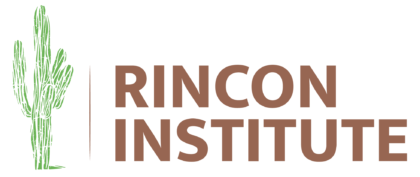 ---
Festival Gallery